This new app was introduced first on the 30th of November, at the seventh annual International Nightlife Congress. According to Spain's Nightlife and International Nightlife Association (INA), Liberty Pass could be used in nightclubs and at the events happening in Ibiza to reopen back in 2021.
The principle of the app lies in obtaining the results of the lab tests, PCR tests and vaccines of the attendee from cooperating official medical centres. Then if the results are all in order, the application updates the individual's QR code and gives a green tick.
The QR code will then remain valid for 72 hours, which lets the attendees to freely access the nightclub and event venues. Once the QR code expires, the individuals have to undergo another test and obtain a negative result. As for users with who have got the vaccinations, the QR will remain active till the expiration date of the vaccine.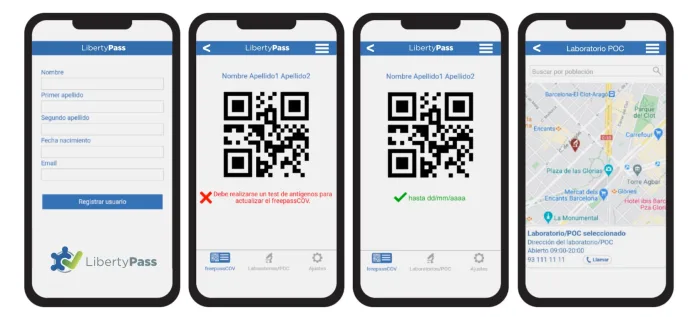 INA's general secretary Joaquim Boadasl also added that the app could potentially become an additional step to current existing health and safety measures, such as temperature check and hand sanitizing. As well as, keep a track of the attendees and serve as a registry to help with the Covid source tracing. The prerequisites of the app can be adjusted according to the country's requirements. Also, to avoid any possible fraud the ID is required to be presented along with the QR code associated with the user's name.
To this date, it is still unclear if the app will be used by the event organisers. But seeing Ocio de Ibiza, an association which represents the interests of venues and nightclubs on Ibiza, announcing the app; we can say that it's a step forward and has the potential to be approved.